Who am I?
Hi, I am Palash Bauri.
I am 21 years old 'kid' pursuing a Bachelor's of English Degree from Netaji Subhas Open University, India.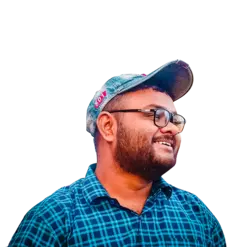 Since I was 11–12 years old, I have been writing computer programs. I create programs that can be useful, fun, or totally silly. You can find most of my open source programs at github/bauripalash.
From the age of 12-13, I have been writing stories, poems, and essays in both English and Bengali language (my mother tongue). Many of my short stories and essays in Bengali have been published in a few renowned Bengali magazines such as Kishore Bharati, Jnan o Bijnaan and many more.
I have also published a book আকাশগল্প (ISBN: 978-93-91776-10-7) (English : Aakashgolpo; Trans: Tale of Sky), which is a collection of essays written in Bengali.
If you would like to know me better, or just chat, you can reach me in multiple ways, you can drop me an email (address mentioned in footer), If you use Twitter, you can DM me at @bauripalash. If you use telegram, you can text me at @bauripalash. As you can see most of my usernames on the internet are just bauripalash. Feel free to reach me, I would like to talk, I maybe be late but I always reply.